Contact Info
Wedding Ministers 4 You
Phone: (209) 522-5205
Fax: (888) 869-2027
Contact via Email
Text the word: MINISTERS To: 72727
Visit our Website
Services
Pre-Wedding Meeting Discussions
Suggestions offered
Providing Basic Vows or Personal vows
Provide selection of Poems and Prayers
Organize Rehearsal placement
Assist with wedding preparations
Wear Costumes or Professional clothing
Perform unique ceremony as planned
Present newly Wedded Couple
Write Schedule for timing, songs, photos
Hours of Operation
Appointments arranged 24/7
Wedding Ceremonies by Appointment only.
About Us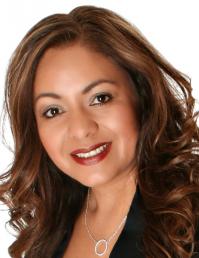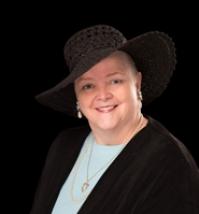 At Wedding Ministers 4 You, we offer a variety of unique wedding services to help make your special day perfect. Whether you are looking for a wedding officiant for a traditional service, a commitment ceremony, or renewing vows, Wedding Ministers 4 You specializes in Interdenominational, non-judgmental, LGBTQ, marriage ceremonies in Spanish and/or English.
Experienced Wedding Officiants based in California's Central Valley.
Roberta Scherrer founded Wedding Ministers 4 You in 1997, but has been joining couples in marriage since 1976. As an ordained minister, Roberta created Wedding Ministers 4 You to offer a personalized and intimate alternative to the traditional route. She is committed to helping people celebrate their love and their union in the way that they envisioned. Today, that dedication remains and Wedding Ministers 4 You is one of the most popular wedding officiants in the Modesto CA area. Wedding Ministers 4 You is also the largest coordination of wedding ministers in the Central Valley of California, as it specializes in a variety of marriage services.
At Wedding Ministers 4 You, we perform non-denominational unions in unique locations, with an emphasis on personalized ceremonies and vows. Wedding Ministers 4 You serves all of the surrounding areas up to 50 miles from Modesto, CA. In addition to performing traditional ceremonies, Wedding Ministers 4 You also offers officiant services for the LGBTQ community. They have performed wedding ceremonies in jails and prison. With years of experience, Roberta and her team can help you plan a tasteful event, regardless of size or budget.
Here are a few more reasons why Wedding Ministers 4 You is the first choice for so many as they look to celebrate their union:
We will perform a ceremony in all sorts of locations, from beaches to barns.
Our wedding ministers specialize in many different types of wedding services, including marriage ceremonies for same-sex couples.
Our Pre-Wedding Meeting can help plan seating, handicapped awareness and suggest unique services.
As an experienced wedding minister in CA, they can offer advice and couples everywhere can trust her expertise.
Wedding Ministers 4 You is dedicated to helping you create a happy, amazing memory.
Each Minister truly believes in our motto: Your Wedding ~ Your Way