Contact Info
Tailspin Party Productions
Phone: (209) 855-1690
Contact Form
Website:
www.tailspinevents.com
Services
DJ, MC
Photobooth
Dance Floor
Uplighting and ambiance
Officiant
Hours of Operation
Feel free to contact us via phone or email any time. If we aren't readily available, we will circle back with you shortly.
About Us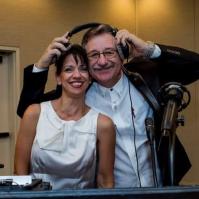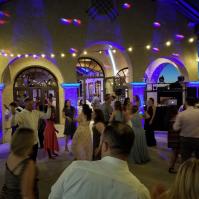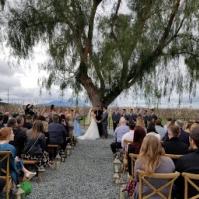 We are Terry & Terry, Husband and Wife DJ team and sooo much more! In addition to bringing the beat to your wedding, we bring experience, love for our couples and a unique mix of professionalism and personal attention to YOU and the details of YOUR special day. The emphasis is on YOU and not us. We can bring on the party with our dance lights and/or set the ambience with our uplights. While we specialize in weddings, we "bring it" to every type of event; corporate, Christmas, birthdays, graduations, you name it.....
Our photo booth is a perfect addition to your day. It's ample size allows up to 8 people to get silly together at one time. Or, you can use our pedestal with your own backdrop for an open air effect. Props? Have we got props? Oh yes, more than any other booth we've seen. While our booth is easy to use, we do not just dump and run. We are on-site at all times.
Terry Boy is an officiant and can marry you at any site. He will work with you to create a ceremony that reflects the love you 2 share.
In addition to the lighting mentioned above, we have monogram lighting that illuminate your names and wedding date on a wall or the dance floor. However, there are typically too many people dancing on our dance floors to see the monogram, so we recommend shining it on a smooth wall. It is a lovely effect.
We provide a wide variety of services and will gladly help you put together the most cost effective package.
WE'VE GOT THE BEAT AND WE'LL BRING IT TO YOU!!!